Overview
The Tube Fabrication Company is located in a 100,000 square foot building, with five acres of outside storage in Fredonia, which is located in the Western New York State area.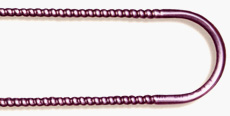 The Tube Fabrication Company sells fabricated products of all sorts, which include lo-fin, spiral and custom enhanced tubing, along with flat oval and special shaped tubes. The Tube Fabrication Company work mostly on high end commercial level and military projects, including National Aerospace programs.
The Tube Fabrication Company has, over the last several years, worked on the Sea Wolf Submarine project, HIP Program and the Gemini Telescope project, that was assembled in France. Most recently, The Tube Fabrication Company has worked on the Titan IV Missile program and several Navy Level One projects for the new generation of attack submarine.
We are not limited to tube assemblies. Our company has built hydraulic skids with complex process control systems, stainless and titanium tanks in a variety of sizes and functions, along with special processing equipment, designed by our company. We can provide welded machined assemblies, ranging in size from hand-held to extremely large. We take special pride in our welding ability.
The Tube Fabrication Company has made a commitment to be customer orientated and to have it's name synonymous with excellence. We take the time to understand your needs and how to satisfy them. We employ a staff that is quality orientated with a "Zero Defect" goal in mind. We do business with suppliers that interface well with our customer standards, and continually strive to conform ISO-9000 standards at all times.
The Tube Fabrication Company holds several commercial and military certifications, some of which include:
API 1104 Multi-Point
NAS 1638
MIL-STD 1627B(SH)
ASME SB 395
ASME SB 359
MIL-STD 271